NEXT LEVEL CLEAN: The power of microfibre, stronger than Corona
It has always been our concern to provide the highest degree of cleanliness in the most efficient and safest ways: we are by your side in fighting the pandemic.
Vileda Professional – putting safety first
Every Vileda Professional product is designed to outperform even the highest quality standards in order to reduce any risks in the daily business of our customers.
Indipendent test institutes have proven the superior effectiveness of our textiles: our NEXT LEVEL CLEAN range includes microfiber mops and cloths that are capable of removing up to 99.99% of corona virus from surfaces*.
We were the first to offer microfiber mops and cloths tested against corona virus because we believe that the higher the level of hygiene that we all maintain, the faster we can leave the crisis behind.​​​​
Single Use Mops and Cloths
MicronSolo
MicronSolo is our single-use microfibre wipe with superior cleaning performance combined with excellent absorbency.  Proven to remove 99.99% of viruses from surfaces.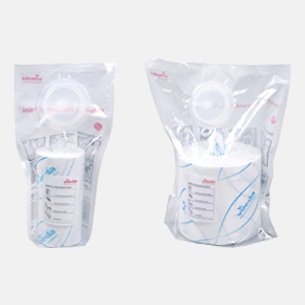 SafePlus MicronRoll
The SafePlus MicronRoll is ideal for hygienic cleaning of various surfaces and to avoid cross-contamination. It is intended for single use and achieves the highest levels of cleanliness. SafePlus MicronRoll is also gamma irradiated for additional hygiene. Proven to remove 99.99% of viruses from surfaces.
MicronQuick
Our MicronQuick wipe is made from revolutionary microfibres, achieving superior cleaning performance even into microscopic structures. Proven to remove 99.86% of viruses from surfaces.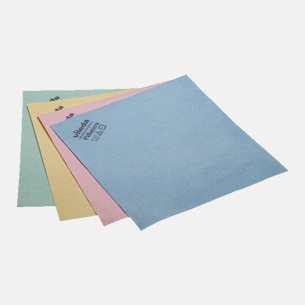 PVAmicro
Our most successful microfibre wipe PVAmicro achieves streak-free cleaning results with only one-step through a unique coating technology. Proven to remove 99.99% of viruses from surfaces.​​​​​​​
SafePlus System
Our SafePlus Cleaning System is designed for safe and hygienic pre-preparation, use and storage of single use wipes. Proven to remove 99.99% of viruses from surfaces.
Wherever you are, whatever it takes, you can trust in the power and quality of our products.

​​​​​​​ Stay safe, stay healthy with Vileda Professional. ​​​​​​
* Contact Vileda Professional for the full test reports on each product
Our concepts for a clean and safe facility